Virtual Summit 2021
The Honeycomb Virtual Summit is our conference for Jewish youth educators, lay leaders and Jewish organizational professionals who work to engage the next generation of changemakers
Registration closed - contact us: danielle@honeycomb.org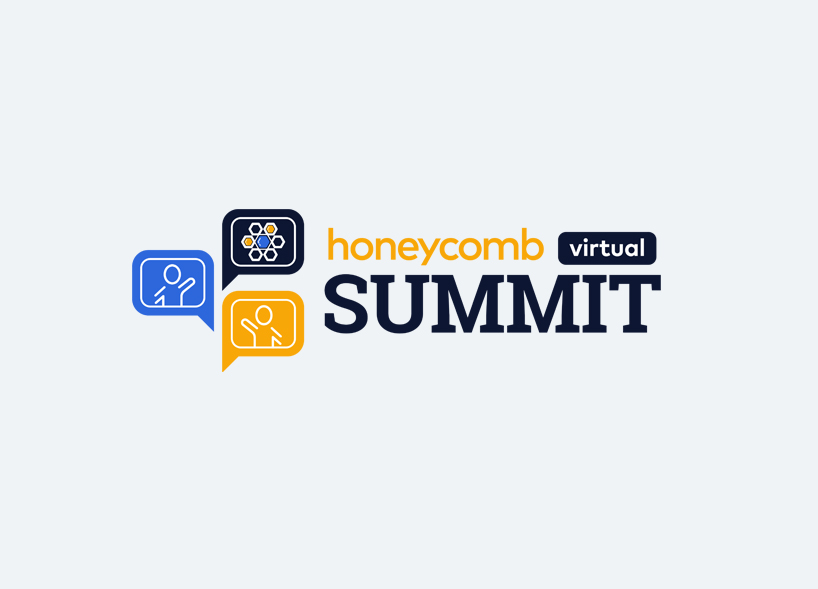 Navigating Our New Educational Reality.

Lauren Belferder, Temple Sinai of Roslyn

Debra Sagan Massey, Jewish LearningWorks

Interactive workshop to explore the challenges and the gifts that this unique time continues to offer us. Examine different methods of hybrid (in-person and online combination) programming, understand what "Covid-Keepers" to carry forward in your work and help create your own personal decision structure for preparing for the grey space in our new reality.

Diversity, Equity and Inclusion.

Rabbi Isaiah Rothstein, Jewish Federations of North America

A conversation on social equity and inclusion, charitable giving, race, Jewish tradition and the Jews with Rabbi Isaiah Joseph Rothstein.

Global Giving.

Amy Weiss, OLAM

How to embark on global giving and consider how might we give ethically and effectively when funding around the world.

Resilience and Mental Health.

Pamela Schuller, Here.Now.

Learn from the experts at Here.Now. about how we can help our teens be comfortable in their own identity, understand mental health, and promote resilience.

Teens Becoming Their Best Selves.

Leslie-Anne Copes-Finke, The Mussar Institute

Using the insightful methodology of the Jewish spiritual practice of Mussar, help teens to assess their own social, emotional, and spiritual inner life, and to become more in control of their own reactions in spite of the challenges and choices they are facing.

Youth Philanthropy 101.

Alana Hollander, Honeycomb

From big-picture goals all the way to the nitty-gritty: best practices, curriculum framework, community buy-in, tips, tricks, and concrete examples – a great starting point as you start a new program.

Accessibility and Participation in Youth Philanthropy.

Sandy Gold, Gateways

Leah Goldstein, Jewish Teen Foundations of Greater Boston

How to incorporate inclusion of all participants into your program, learn from our friends at Gateways who are pioneering inclusion-based programs in Boston.

Tainted Money.

Yitzhak Bronstein, Maimonides Moot Court

Experience the unique methodology of Maimonides Moot Court and see how this debating structure can enhance your program. We will be examining the notion of money donated from a tainted source – should we accept it? Let's explore together!

Innovating Traditional Jewish Text Online.

Danielle Segal, Honeycomb

Fill your toolkit with tangible activities and varying methodologies for using traditional Jewish text in a non-traditional way while facilitation an online program.
Online Volunteering.

Miranda Rosenblum, Repair The World

Be involved in a genuine online volunteer opportunity with our friends at Repair The World, and peel back the curtain to explore how this can be incorporated into your philanthropy program.

Museum Tour: ANU - Museum of the Jewish People , Tel Aviv.

Yael Rosen, Anu - Museum of the Jewish People

Experience this virtual tour with state-of-the-art displays, immersive video, world-class art and new works in the new three floors of ANU - Museum of the Jewish People, encompassing Jews around the world today, historical journeys and foundations of Jewish life.

A Visit To Berlin.

Lee Evans, Berling&Beyond

Join for a visit to downtown Berlin! Through the memorials, we will discuss Germany's memorial culture and the patronage of this historical memory. You'll also get an insider's look at the technology and logistics of the developing technology of virtual site visits.