Youth Ambassador Council
The Honeycomb Youth Ambassador Council is a group of youth philanthropists from across North America. Launched in 2016, the Youth Ambassador Council was created in order to amplify the voices of Jewish youth philanthropists.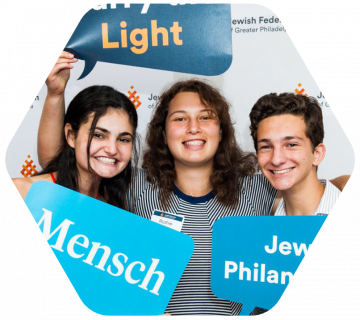 Honeycomb Youth Ambassador Council 2021 - 2022
Each year a new cohort of teens are nominated to participate. This group will meet throughout the year and will help shape conversations around giving by sharing invaluable feedback with Honeycomb, by connecting with other youth philanthropists from across the country, and by writing about their experiences. We are excited to announce the launch of the 6th cohort of the Youth Ambassador Council!
Participant Requirements:
Teens must be nominated by their program leader.
Participants should be in 10th, 11th or 12th grade.
Completed at least one full year in their local youth philanthropy program (within the last two academic years).
Attended a philanthropy program that followed a foundation board structure where the group allocated funds through collective grant making.
Available to meet (online) eight times throughout 2021-2022: three times as a full cohort (January 13th, 2022, March 3rd 2022, and May 5th 2022) and five times where the ambassador will have the flexibility to pick a time that works for them and their assigned partner.
The deadline to apply is December 6th. Any questions? Reach out to Alana Hollander, alana@honeycomb.org.