Launched in 2016, the Youth Ambassador Council was created to connect Honeycomb directly with teens in the field, and learn together. Meeting virtually throughout the school year, the Youth Ambassador council empowers the teen voice by fostering relationships with representatives from the field of Jewish teen philanthropy. Meet the 4th cohort of the Youth Ambassador Council!
Youth Ambassador Council 2021 Cohort
HOWARD BROWN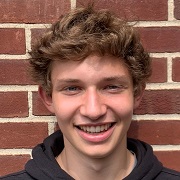 Howie is a high school junior from Lincoln, Massachusetts. He has worked in the philanthropy program Jewish Teen Foundation of Greater Boston, or JTFGB, for the past three years raising money and awareness for immigrants, environmental justice and domestic abuse. His Jewish heroes and heroes in life are his parents.
KEELY GANONG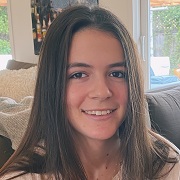 Keely Ganong is an 11th grader from the San Francisco Bay Area. She has served as a board member for the Jewish Teen Foundation for the past two years and is eager to widen her perspective about philanthropy with Honeycomb. Keely also pursues writing as a reporter for her school's newspaper and is passionate about making meaningful change in her community. The Jewish hero she looks up to most is her great grandfather David Strutin for his courage and strong familial values which brought him to America.
CARA GOLDSTEIN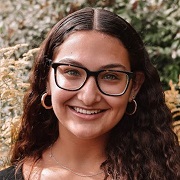 Cara Goldstein, from Milwaukee, WI participates for her third year in the Milwaukee Jewish Teen Philanthropy Board. She is in 12th grade at Nicolet High School and spent seven summers at Camp Ramah in Wisconsin! Her Jewish hero is Ruth Bader Ginsburg. Her work in law and social justice inspires her to think of other perspectives. Justice Ginsburg's Jewish identity and gender serve as another example of powerful Jewish women similar to the ones in her own life, her mother and grandmothers.
ALEXIS GUBERMAN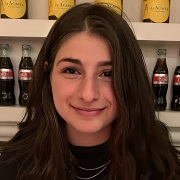 Alexis Guberman is a senior in high school who has been a part of UJA's Philanthropic Advisory Council for Teens for the past four years. She has spent two years raising and allocating funds, and two years volunteering directly at organizations UJA funds. Her favorite Jewish hero is Daveed Diggs, who has thrived in an area she is passionate about while diversifying the idea of what Jews can look like. She is very excited and ready to do all she can for the Jewish Teen Funders Network.
JORDANA HOZMAN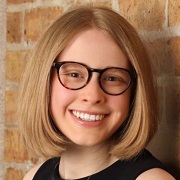 Jordana Hozman is a high school senior from Deerfield, Illinois who has served on the JUF of Metropolitan Chicago's Voices: The Jewish Teen Foundation board for the past two years. Last year, she represented the Chicago cohort and led programming at Honeycomb's Midwest teen philanthropy retreat, Tikkun Together. Outside of the Jewish philanthropy community, Jordana is actively involved in causes that champion women's rights including leading her school's gender equality club, founding Chicago's first conference for STEM and business-oriented high school girls, and conducting Jewish feminist research. As a fierce feminist, Jordana feels particularly inspired by prominent Jewish feminist thought leader, Judith Plaskow who worked to advance gender equality.
LILLY KLEINHANDLER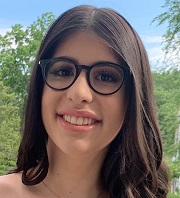 Lilly Kleinhandler is currently a junior at Blind Brook High School in Rye Brook, NY. She has been an active participant in J-Teen Leadership for a number of years and serves as Philanthropy Vice-Chair. The values of tikkun olam (repairing the world) and gemilut chasadim (lovingkindness) have been instilled in her and she prides herself on incorporating them into her daily life and philanthropic endeavors. The Jewish hero she looks up to most is her grandfather, David Zajac, a survivor of the Holocaust, and someone who leads his life by Jewish values every single day.
YONI LIVSTONE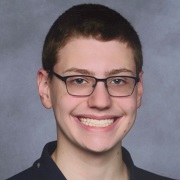 Yoni Livstone is a senior at the Mercer County STEM Academy in New Jersey. He has participated in the Jewish Community Youth Foundation (JCYF) since the eighth grade, and he is also a member of the JCYF Youth Advisory Board. Outside of JCYF, Yoni is very active in his youth group, USY, where he has held numerous positions on the chapter and regional levels. He is currently serving as Vice President of Membership and Programming of the Hagalil region. A Jewish hero he looks up to is Sacha Baron Cohen.
CARA LOPATIN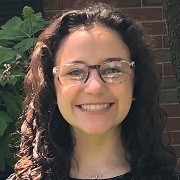 Cara Lopatin moved to Detroit almost 3 years ago and is a senior at Farber Hebrew Day School. As a second-year member of the Jewish Fund Teen Board, Cara is very excited to join the Honeycomb Youth Ambassador Council so that she can meet other teens engaged in the Jewish philanthropy process. Cara is also a branch head of Bnei Akiva, a Bronfman fellow, a Friendship Circle volunteer, a community builder of Kehillat Etz Chayim, and a Chai Lifeline motivational speaker as a two-time cancer survivor. A Jewish hero whom Cara looks up to is Dr. Joy Ladin.
ELISE MENDELSON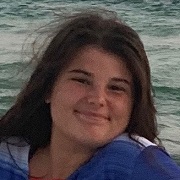 Elise Mendelson of Memphis, Tennessee is an active participant of B'nai Tzedek since 2015. She enjoys working with other teens and Jewish leaders to help guide donations and plan programming for her community. One outstanding program she helped develop and lead during the Covid-19 pandemic provided Shabbat Parties for area preschool children. The Jewish Hero she most admires is Gertrude Stein for her passionate drive and her ability to embrace new ideas.
MAXWELL SPURR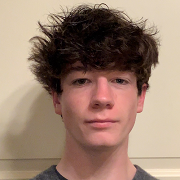 Max is an 11th grader from Oregon who enjoys connecting with the Jewish community through philanthropy. He has worked with Oregon Jewish Community Youth Foundation for two years, along with several other secular organizations prior. Having experienced several unique communities in Oregon, Max has a deep appreciation for Sacha Baron Cohen's work as a comedian exposing the flaws in American society in a light-hearted manner.