Opening the Dor
By connecting teens and seniors, the Opening the Dor program focuses on storytelling, heritage, shared history, family traditions, legacy, philanthropy and Jewish giving.
This program was made possible with the generous support of The Sephardic Foundation On Aging.
For more information, contact Danielle Segal.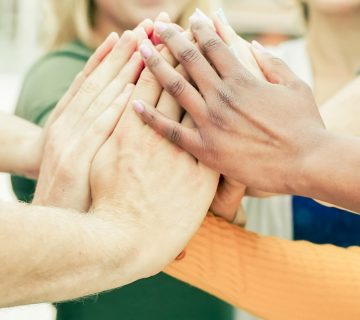 Oregon Jewish Community Foundation

Community Foundation, Portland OR

Jewish United Fund/Jewish Federation of Metropolitan Chicago

Federation and Foundation, Chicago IL

Congregation Gates of Heaven

Synagogue, Schenectady NY

The Community Synagogue

Synagogue, Port Washington NY

4Front Baltimore

Teen Initiative , Baltimore MD

Jookender Community Initiatives

Framingham MA

Jewish Community Foundation of Greater Phoenix

Community Foundation, Scottsdale AZ
The main goal
In 2020, Honeycomb launched this new pilot program to engage seniors and grandparents in building relationships with teens and becoming more active participants in shared Jewish community practices and activities.
Established Jewish teen philanthropy programs engage returning participants/alumni in learning and exploration sessions, culminating in a teen-run giving circle experience for grandparents/seniors in their community.