The Jewish Teen Funders Network (JTFN) Youth Ambassador Council is a group of teen philanthropists from across North America. The Youth Ambassador Council connects JTFN directly with teens in the field, to learn together, and to increase the general understanding of the broad field of Jewish teen philanthropy. The council meets to discuss issues that impact them as teens, as Jews, and as philanthropists.
Youth Ambassador Council 2017-2018 Cohort
SARA BLAU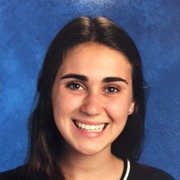 Sara Blau is an 11th grader at the Schechter School of Long Island and she resides in Brookville, New York. She participated in the Teen Philanthropic Leadership Council through UJA Federation of New York. In 2016 she founded a non-profit organization called Game Changers New York. The organizations initiative is to donate sports equipment to children in need locally and globally.
SAMSON CANTOR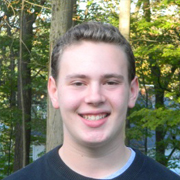 Samson Cantor is in 10th grade at Newton South High School and is currently on the Leadership Council of the Jewish Teen Foundation of Greater Boston. Samson enjoys reading, traveling, and playing sports such as lacrosse, basketball, and tennis.
CARLY COLEN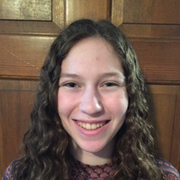 Carly Colen is a junior from Chicago, IL and is a part of "Voices Alumni: The Chicago Jewish Teen Foundation". She has been part of "Voices" for 3 years and is excited to continue to make an impact. When she's not in school or working with her philanthropy group, Carly is involved in theater.
JOSHUA DROSSMAN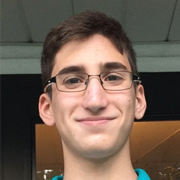 Joshua Drossman is a senior at Lawrence High School in Lawrenceville, New Jersey. He participates in the Jewish Community Youth Foundation, as well as the peer leadership program Gesher LeKesher. Joshua is a hard-working student and loves math and science, although he also enjoys the occasional game of tennis. He could not live without his dogs, or chocolate.
BRANDON GERARDI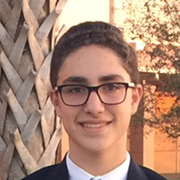 Brandon Gerardi is a representative from the organization No Small Change located in West Palm Beach, Florida. He is in his junior year at Palm Beach Central High School and he is very involved in his local NFTY youth group and went to Israel this past summer on a trip called Alexander Muss High School in Israel.
SHAYNA GLAZER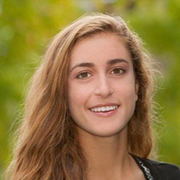 Shayna Glazer is a happy, adventurous junior from San Diego. Shayna participates as a leader of the Jewish Teen Foundation and loves to play competitive soccer and read.
DYLAN HUROK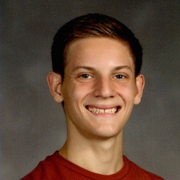 Dylan Hurok is a junior at Lower Merion High School. He participates in the Teen Giving Project, which is affiliated with the Jewish Federation of Greater Philadelphia. Dylan enjoys playing baseball and being part of his school's robotics team.
NATALIE KORACH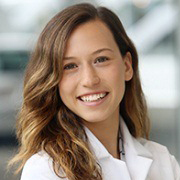 Natalie Korach is from Shaker Heights, Ohio. She was involved with the Saltzman Youth Panel which is another teen program engaging high schoolers in the allocation process at the Jewish Federation of Cleveland. She is in 12th grade at Shaker Heights High school and her freshman year of high school she lived in Paris, France!
JACOB MILLER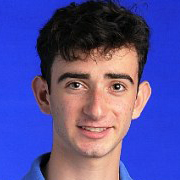 Jacob Miller resides in Paradise Valley, Arizona and is a junior at Brophy College Preparatory. He is serving his third year on the Jewish Community Foundation of Greater Phoenix Youth Philanthropy Board and was elected to the Board of Directors of the Jewish Community Foundation to serve a two year term. Jake enjoys volunteering with Swift Youth Foundation as a counselor at their summer overnight camps and mentoring inner city disadvantaged youth during the school year. Jake is an avid distance runner and competes on his high school varsity cross country team and track.
LAYTON ROSENFELD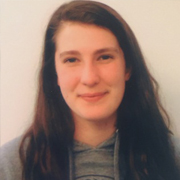 Layton Rosenfeld is a junior at the Catlin Gabel School in Portland, Oregon. This year will be her third year as a member of the Oregon Jewish Community Youth Foundation. She enjoys soccer, tennis, science, and watermelon.
CARLY SHOCKET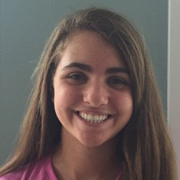 Carly Shocket is a senior at Columbus Academy in Gahanna, Ohio who is very excited to work with her fellow teens this coming year. Besides being involved in a Jewish Social Justice Learning Fellowship in Columbus, she is also the President of the Columbus Delegation of Friendships Circle. In her free time, Carly loves to read, bake, compete in triathlons, and swim competitively.