Launched in 2016, the Youth Ambassador Council was created to connect Honeycomb directly with teens in the field, and learn together. Meeting virtually throughout the school year, the Youth Ambassador council empowers the teen voice by fostering relationships with representatives from the field of Jewish teen philanthropy. Meet the sixth cohort of the Youth Ambassador Council!
Youth Ambassador Council 2022 Cohort
Avah Montgomery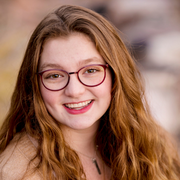 Avah Montgomery is a ninth-grader at Shadow Mountain High School in Phoenix, Arizona. She has had the pleasure of participating in the Youth Philanthropy Board through the Jewish Community Foundation of Greater Phoenix for the past year. Avah is also an avid writer and hopes to implement her passion for writing while collaborating with Honeycomb. She looks up to Justice Ruth Bader Ginsburg because of her amazing work within the justice system and her representation of courageous women working in the government.
Ben Trokenheim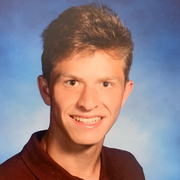 Ben Trokenheim is an eleventh-grader in high school from West Windsor, New Jersey. He has been a member of the Jewish Community Youth Foundation since ninth grade and enjoys having meaningful discussions that directly influence grant allocations. His favorite experience in JCYF so far has been his site visit to New York City during which he visited and interviewed leaders from HIAS. Ben also loves being a counselor at his local Jewish Community Center Day Camp. A Jewish hero Ben admires is Ruth Bader Ginsburg for her drive and passion to fight for equality and justice.
Brady Propper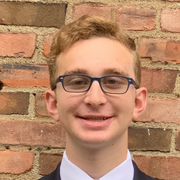 Brady Propper is an eleventh-grader at Columbia Grammar and Preparatory School in New York City. He has served as the co-chair of the Temple Emanu-El Teen Philanthropic Committee for the past two years and has been on the committee since 2018. He is also the treasurer of the UNICEF club at Columbia Prep. A jewish hero he looks up to is Senator Chuck Schumer.
Emma Goldfine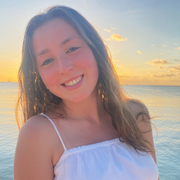 Emma Goldfine is an eleventh-grader at Needham (MA) High School. She has been involved in the Jewish Teen Foundation of Greater Boston (JTFGB) for two years. Emma has attended Jewish summer camp for the past nine years and is continuing her experiences in Israel this coming summer. Emma is involved in her temple as a Jewish educator. Outside of working in the Jewish community, Emma enjoys dancing and traveling. Emma's Jewish heroes are Ellie and Bessie Cohen, who founded the Cohen Camp Foundation in 1940. Their dedication to the Jewish community has positively impacted her summer experience at Camp Tevya.
Jacob Silberlicht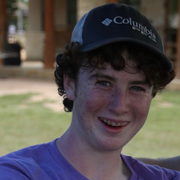 Jacob Silberlicht is a tenth-grader at the Emery Weiner School. He has been a part of the Houston Jewish community, since 8th grade, he has volunteered a lot of his time with the Jewish community, and also partakes in many programs through the local JCC. Jacob has been in the JCC's philanthropy program for 2 years. He is an active member and board member for his chapter in BBYO. His Jewish hero is Steven Spielberg because he was constantly harassed for being Jewish, people told him he would never be good enough and now, he is very successful and proving the haters wrong.
Jesse Daniel Resnick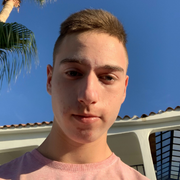 Jesse Resnick has been involved in philanthropy since his freshman year of high school. He loves to help out and make a difference in the world. Through volunteering and his work at the Jewish Teen Foundation, he has found a passion in helping others. Jesse also loves fitness, you can often times find him running or at the gym in his spare time. Jesse's Jewish hero is Seth Rogen because he likes his humor, personality, and films.

Risa Wasserman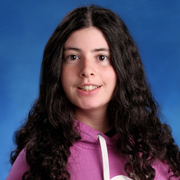 Risa is an eleventh-grader from Toronto, Canada. She is currently participating in her second year as a member of the Jewish Teen Board. Through the Jewish Teen Board, Risa is experienced in collaboration, fundraising, and public speaking and was the highest fundraiser on her board last year. In addition to JTB, Risa is an active member of her Jewish community in Toronto, where she volunteers at Jewish organizations. A Jewish hero she looks up to is her grandfather, Eric Slavens who has been an active philanthropist in the Jewish community and inspired her to begin her journey in philanthropy.
Ruby Stoller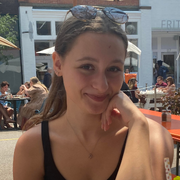 Ruby Stoller is an eleventh-grader and has served on The Jewish Fund Teen Board of Metropolitan Detroit for the past two years. She is enthusiastic about connecting with other teens through the Youth Ambassador Council who share her passion for service and philanthropy. Additionally, Ruby is the President of her school's chapter of Key Club, an international community service organization, captain of her school's Forensics team, editor and reporter for The Hawkeye, her school's newspaper, a member of The National Honor Society, and involved in her school's Jewish Student Alliance. Ruby's Jewish hero is Ruth Bader Ginsberg for breaking down gender barriers in all facets of her life.
Talia Bernstein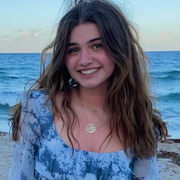 Talia Bernstein is an eleventh-grader at Nicolet High School in Milwaukee, WI. She is participating in her third year of the Milwaukee Jewish Teen Philanthropy Board, where she is passionate towards improving the communities in need and Jewish community. Talia has also been attending Camp Interlaken for 7 years and is very active in her youth group, BBYO, where she has held several positions. Her Jewish hero is her grandmother, Kathie Bernstein, who served as a leader of Milwaukee's Jewish community and director of the Jewish Museum of Milwaukee.