Launched in 2016, the Youth Ambassador Council was created to connect JTFN directly with teens in the field, and learn together. Meeting virtually throughout the school year, the Youth Ambassador council empowers the teen voice by fostering relationships with representatives from the field of Jewish teen philanthropy. Meet the 4th cohort of the Youth Ambassador Council!
Youth Ambassador Council 2018-2019 Cohort

CARLY FELDSTEIN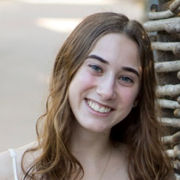 Carly Feldstein is a junior at Princeton Day School. She has been a part of Jewish Community Youth Foundation (JCYF) and doing philanthropy work since she was in eighth grade. She loves being a part of the Jewish community especially because of the strong belief in philanthropy. A Jewish hero she looks up to is Golda Meir.
JESSICA GOLDBERG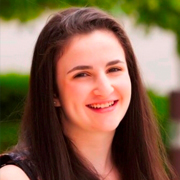 Jessica Goldberg is extremely active in the nonprofit community. She is thrilled to participate in year two of The Jewish Fund Teen Board (TJFTB) as an eleventh grader. In addition to serving on TJFTB, Jessica sits on many other boards including as President of Teen Volunteer Corps. When Jessica was 15 she founded the 501c3 nonprofit, Sib4Sib. Sib4Sib serves as a support network for individuals who have a sibling struggling with mental health. You can find out more information at Sib4Sib.org. A Jewish hero she looks up to is Felix Frankfurter, a supreme court justice and a founder of the ACLU.
HARPER GORDMAN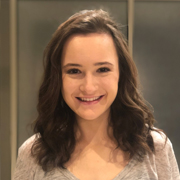 Harper Gordman is an 11th grader at Westside High School in Omaha, Nebraska. She is the co-founder of the Young Jewish Giving Teen Foundation, which is starting its second year. She is learning conversational Hebrew, loves to read and travel, having lived in Barcelona for a year. Harper is a two-time Nebraska All State Choir member and is a member of Westside's nationally recognized show choir. She is excited to learn from the YAC and grow the YJG Teen Foundation. Harper's Jewish hero is Ruth Bader Ginsburg because she shows everyone that strong, Jewish, women can have a voice in the government.
CAROLINE KAPLAN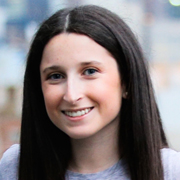 Caroline Kaplan is a senior at the Horace Mann School in New York. She participates in the Philanthropic Advisory Council for Teens at the UJA Federation of New York, currently serving as a Senior Fellow. In 2016, she founded a graphic design business specializing in photo-based gifts such as collages and videos. The Jewish hero she finds the most inspiring is Anne Frank.
ISAAC KEISER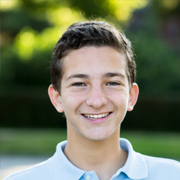 Isaac Keiser is a passionate Jewish teen philanthropist from Haverford, Pennsylvania. Being a participant in the Teen Giving Project, the Jewish Federation of Greater Philadelphia's teen philanthropy program, for two years and currently being a peer educator in the program, Isaac has learned a lot about Jewish teen philanthropy. A 16-year-old junior, Isaac is the service learning representative on the student government at his high school and is involved with many organizations, including The Ezra Project, a charity started by his own family. Isaac's Jewish hero is Theodore Herzl, whose dauntlessness, vision, and courage are to be admired.
ANDREW KUPFER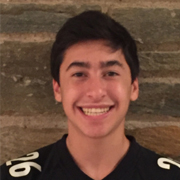 Andrew Kupfer lives in Chevy Chase, MD, and is junior at the Maret School in Washington, DC. He has participated in Jteen Philanthropy for three years. He attends Hebrew high school at Adas Israel Congregation, and has participated in the Israel Engagement Fellowship at the Jewish Federation of Greater Washington. Since 2011, he has attended Emma Kaufmann Camp in Morgantown, WV every summer. He admires Theodor Herzl because he had a crazy dream, and carried a movement that recognized him after his death. He was a successful visionary and made Israel possible as a Jewish state because of his tremendous dedication to the Jewish people.
ELLIANNA LEDERMAN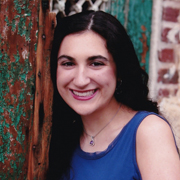 Ellianna Lederman is a senior at Rock Canyon High School in Highlands Ranch, Colorado. She completed a two year philanthropy program at Rose Youth Foundation where she gained firsthand experience into the rewarding process of Jewish grantmaking. Ellianna is currently the president of her school's Jewish Student Connection club, Mock Trial club, and French National Honor Society chapter. She admires Mr. Jack Adler, a Holocaust survivor from Poland who now lives in her community, for his message about tolerance and respect. He recently spoke to over 600 people at an event organized by Ellianna through the Jewish Student Connection group.
HANNAH ROSS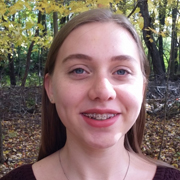 Hannah Ross is a homeschooled 12th grader from Strongsville, Ohio, who enjoys playing the cello and writing. She served on the Saltzman Youth Panel through the Jewish Federation of Cleveland. She helped to start the Environmental Heroes Advocacy Team, which has written letters of concern and support for environmental issues, lobbied members of congress, and organized rallies. A Jewish hero she looks up to is her great-great-aunt, Cecelia Razovsky, who was a champion for the rights of immigrants. Cecelia Razovsky helped over 1,000 children escape from Nazi Germany and served as associate director of the National Council of Jewish Women.
SAMUEL ROTHSTEIN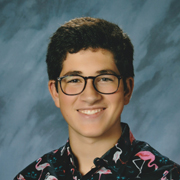 Samuel Rothstein is a sophomore at Beaverton High School, in Oregon. He is on the boards of the Oregon Jewish Community Youth Foundation and NCSY. He attends Camp Ramah in Ojai. Samuel enjoys playing and listening to music, and reading. One Jewish hero of his is Theodore Herzl, the founder of modern Zionism.
TALIA SEGAL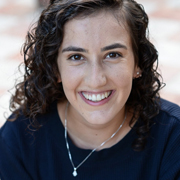 Talia Segal is a junior from West Palm Beach, Florida. A Kids 4 Peace alum, Talia is very interested in interfaith issues and hopes to create opportunities for dialogue in her community. She is currently in her second year of No Small Change, a Jewish teen philanthropy group run by the Jewish Women's Foundation of the Greater Palm Beaches and the Jewish Federation. Her Jewish hero is Ruth Bader Ginsburg because of her persistence in fighting for justice and the example she sets for women everywhere. In her free time, she enjoys playing guitar, flag football and running cross-country.