Launched in 2016, the Youth Ambassador Council was created to connect JTFN directly with teens in the field, and learn together. Meeting virtually throughout the school year, the Youth Ambassador council empowers the teen voice by fostering relationships with representatives from the field of Jewish teen philanthropy. Meet the 4th cohort of the Youth Ambassador Council!
Youth Ambassador Council 2019-2020 Cohort
EMILY ABRAMS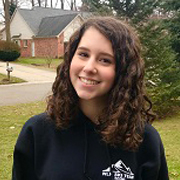 Emily is in 11th grade, and has served on the Jewish Federation of Metropolitan Detroit's Jewish Fund Teen Board for the past two years. This fall, Emily represented the Teen Board at the Tikkun Together philanthropy retreat in Chicago, along with teens from other philanthropy groups around the Midwest. Her Jewish hero is Ruth Bader Ginsburg, for her tenacity and strength.
MAYA BISKOWITZ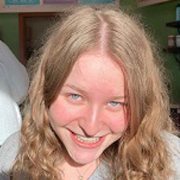 Maya Biskowitz is ecstatic to be a member of the JTFN Youth Ambassador Council. She is a Junior at Whitefish Bay High School in Milwaukee, Wisconsin. She is extremely active in her local Jewish community, serving as the Religious Education Vice President of her USY chapter and the Treasurer for Wisconsin Region BBYO. The past three years, she has been a dedicated member of the Milwaukee Jewish Teen Philanthropy Board, even attending the TikkunTogether conference in Chicago this fall. Her Jewish hero is Ruth Bader Ginsburg.
MOLLY COHEN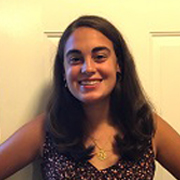 Molly Cohen lives in Elkins Park, Pennsylvania and is a junior at Cheltenham High School. She has participated in the Jewish Federation of Greater Philadelphia's Teen Giving Project for three years and currently serves as a peer educator. In addition to the Teen Giving Project, Molly serves as the charity director on her school's student council and has collected toiletries for Operation Soapdish for almost five years. Molly attends Camp Ramah in the Poconos and Gratz College's Jewish Community High School. She looks up to Ruth Bader Ginsburg for championing women's rights.

CARLY FELDSTEIN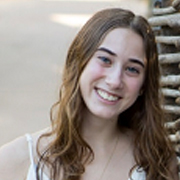 Carly Feldstein is 17 years old from Princeton, New Jersey. She is a senior at Princeton day school who has been practicing and learning about teen philanthropy for five years. Carly is very involved in the Jewish community in her town and is part of and on the advisory board of many Jewish youth organizations. She spent the second semester of her junior year studying abroad in Israel, and the Jewish hero she looks up to the most is Abba Kovner.
SHOSHANA GORDON


Shoshi Gordon is a senior who has been a part of The Jewish Teen Foundation of Greater Boston for three years, becoming a Leadership Council Member in 2017. When not meeting with her Board, Shoshi is a Features Editor on her school newspaper and a Leadership Member of her school's Feminist Empowerment Club. She looks up to Hannah Szenes, finding inspiration not only in her bravery in the face of arrest and torture, but also in her poetry.
MAZZI KATZEN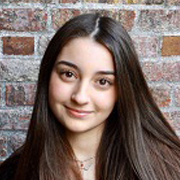 Mazzi Katzen is a sophomore at Lakeridge High School in Portland, Oregon. It is her second year being a part of the Oregon Jewish Community Youth Foundation, and her first year being on the leadership board. She is also a member of BBYO chapter 313 and attends B'nai B'rith camp. She also co-leads her Jewish Student Union at Lakeridge High School. A Jewish hero that she looks up to most is Ruth Bader Ginsburg, for her commitment to justice and being an inspiring Jewish female role model. In her free time, she enjoys playing softball and traveling.
JESS RICHMAN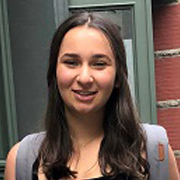 Jess Richman is a senior at the Packer Collegiate Institute in Brooklyn, NY. Currently, she is a Senior Fellow on the UJA-Federation of New York's Philanthropic Advisory Council for Teens. Additionally, she leads her school's Model UN, Feminist Alliance, Women in STEM Club, Service Leadership Council, and is a ski instructor. The Jewish hero she admires the most is Supreme Court Justice Ruth Bader Ginsburg because she uses her voice and place on the bench to fight for those who do not have that same power.
AVA WAMPOLD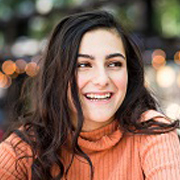 Ava Wampold is a high school senior who has served two years in the Giving Initiative For Teens. She loves learning about how non-profits function as well as making decisions using a consensus. She spends her time outside of GIFT being a leader in a local Jewish Youth Group. Ava's Jewish hero is her grandmother who kept the Jewish flame in her family alive.