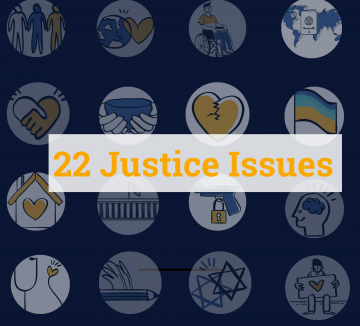 22 Justice Issues
Honeycomb has identified 22 Justice issues.

The Justice Issues reflect the context we live in; the world as we see it today. They are the causes that need to be addressed in the world and that philanthropy (in this case) comes to address. Justice Issues include climate change, poverty, mental health, gun control and many more.
A list of the 22 Justice Issues that Honeycomb has identified.
Two engaging activities using these 22 Justice Issues that can be utilized in your youth philanthropy program.