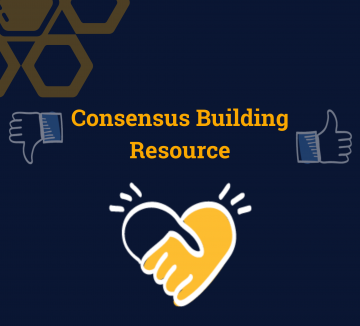 Consensus Building Resource
Jewish youth philanthropy participants use consensus as a tool to make group decisions throughout the giving experience. In order to do this, the group will need to gain a basic understanding of consensus and consensus-building tools. This resource from Honeycomb gives you a seamless way to present consensus-building and effective tools to get to consensus.
Consensus Building Resource
The resource includes:
One-page resource which can be easily shared via zoom share screen or emailed to participants.
Overview of what consensus is and the importance of its usage in Philanthropy.
Unique tips and tools for coming to consensus.